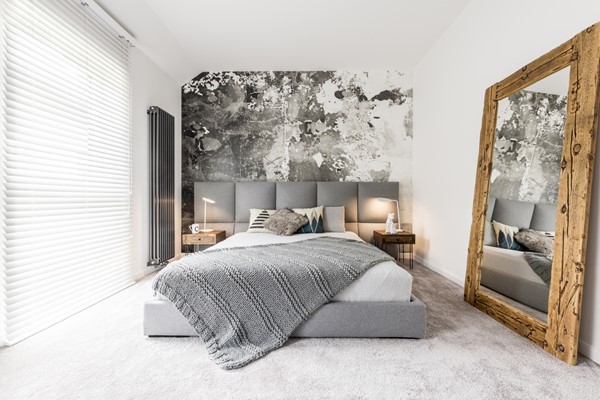 Interior design can seem like such a daunting task. It is something most homeowners would rather leave to the professionals. While this is entirely beneficial, know that there are simple interior design tips you can apply to transform your home.
These home decoration methods can save you both time and money. It also gives you the opportunity to be creative and exercise more control over the results. Here are six interior design tips to transform your home.
Smaller rooms and lighter colors Smaller rooms in a home tend to feel crowded even when they hold little items or furniture. Maximize your space and make such rooms look larger by painting them with soft or light colors. Darker colors make any place seem smaller and boxed-in.
Use mirrors Mirrors can do more than offer reflections in a home. Use decorative mirrors to add beauty and design to a room. They equally make smaller rooms look larger by providing depth and reflecting light.
Statement rug A statement rug in any part of the home can help the room to stand out. Buy a suitable rug or reposition an old but beautiful carpet in the room. Make sure that when you place the rug in a room, it complements the furniture, sofa, and other objects.
Mix things up When you are re-designing the home, it may be a relief to understand that you can avoid adding new items. You can do a lot with what you already own by mixing things up. Place that family heirloom next to a painting. Let the old curtains drape over the freshly painted walls or stay in the same room as the new pillows and sofa. There's uniqueness and beauty in mixing things up in the home. It also brings warmth to your living space.
Green plants Going green is always an affordable and sure way to transform the home. Plants add an unmistakable freshness and attractiveness to the interior of the house. They also absorb pollutants and clean household air.
Bold and Bright Soft or subtle isn't always the solution. Inject a pop of color that mirrors your personality into the home. Use a colorful sofa, some quirky throw pillows, and so on. 
Interior design can be simple and hassle-free with these practical tips and a touch of your creative side. Start decorating your home. If you need help, reach out to a professional designer for advice.